Options For Custom Golf Carts in Tennessee
Custom Golf Carts Tennessee provides custom golf carts which are available in every customizable option that a person can imagine. Basically, we often provide trick customizations from lift kits, windshields, rims, paints, rebuilds, airbrushing, seats, gun racks, grills upholstery and so much more.
We are a company that takes great pride in having a huge selection of custom, as well as used golf carts. We also have a quality parts and service department which can assist you in fixing or upgrading your cart.
Our great consumer reviews and testimonials speak volumes about us.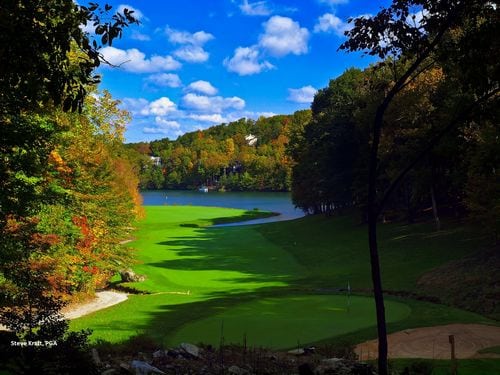 Last but not the least, it is important to us that you always receive amazing service from us for all your golf cart needs. This is what our firm is known for.
Tennessee Golf Cart Parts
It comes as no surprise that golf carts need to be maintained, just like any other vehicle out there. We are very confident that we can help you with the highest level of service and golf cart parts in the marketplace. We offer the finest selection of golf cart parts in Tennessee, as well as expert services for all types of golf carts, including gas and electric. So, if you notice that something is wrong with your cart, there is no need to worry about it. Just bring your cart to us and we can assure you that we will provide you with the service (and parts) you need in no time. Thanks to us, you can rest assured that your cart will always run like new!
Why Choose The Golf Cart Service Experts in Tennessee
At Custom Golf Carts Tennessee we have the best golf cart service experts who have many years of experience and skills in repairing and servicing all kinds of golf carts. If you are looking for a quick and efficient repair service for your custom golf carts, our company will provide any type of service that you want at a reasonable fee.
Our experienced professionals will get your golf cart in top shape because they have access to a wide range of high quality parts. When you want to customize your golf cart, our inventory has all the products that you may need to ensure that your vehicle runs and looks the way you want.
We offer quality golf cart service because we only employ highly experienced and well-trained staff from the top technical schools. Our staff is educated in the latest technology in this sector in order to get your golf cart in its best shape and at an affordable fee. Therefore, do not hesitate to contact us for more information.
Tennessee Custom Golf Cart Painting
Perhaps you have been wondering if it is possible to get great custom golf cart paint job in TN? We have custom painted hundreds of amazing golf carts over the last few years with all kinds of beautiful designs from hydrographics to sports teams themes, animal prints, metallic, matte and glossy paint jobs. Whatever you can imagine, we can make your dream paint job become a reality.
We enable golf enthusiasts in Tennessee to get their dream golf carts with the paint job they desire. Both custom and used golf carts are available and this means you will not miss something based on your budget.
Tips on Buying a Custom Golf Cart
Purchasing custom golf carts does not have to be an expensive and time-consuming task. The truth is that it's simple to buy the type of cart that you want. However, there are several factors that you should consider in order to find a custom golf cart that will suit your requirement as explained below:
One factor to finding a custom golf cart is the level of customization. Unlike in the old days where we used to only have a few parts or options to choose from, nowadays there are unlimited options available that will meet your requirements. With us, you will find all levels of golf cart customization and different price levels to meet any budget.
You can also buy a standard or basic model cart and then add accessories to customize it. We have helped tons of clients in Tennessee with their golf carts and we offer every type of option that is required for your vehicle. Give Custom Golf Carts Columbia a call today for a free quote and no matter what you are looking to do to spice up your current golf cart, or have us build your dream cart, we can put together a custom cart for you within your budget. Stop dreaming and start riding!