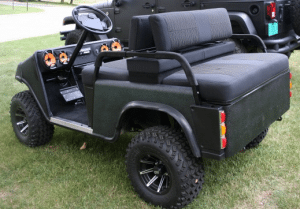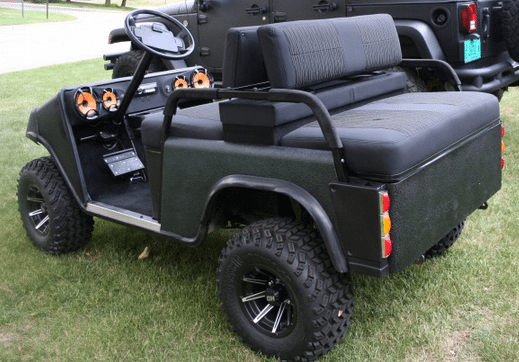 The Basics Of Rhino Lined Golf Carts
Rhino lining is a spray-on vehicle bed liner. It is the most widely requested liner by name. This spray on liner is the ideal product for golf carts, among other types of vehicles used for sporting or utility purposes. Here are some of the basics about what to expect when exploring options for Rhino lined golf carts.
What Is Rhino Spray On Liner?
This is a liner that creates a corrosion resistant, protected layer on an existing surface such as that commonly found in vehicles from ATVs to trucks to watercrafts. It is sprayed on at a professional retailer qualified to work with the Rhino line of sprays. Each liner is environmentally safe and emits no harmful CFCs or VOCs. Enjoy it safely for the life of the product and your vehicle.
Your local Rhino professional applies the spray directly onto your vehicle's bed for you. The process takes approximately three hours. You can find a qualified applicator in your area, drop your golf cart off in the morning and expect to have it ready for pick up as soon as that afternoon. You can also have it applied to the undercarriage of the vehicle for added protection.
There are a full line of different spray on liners from Rhino some which provide exceptional UV protection which is desired for Rhino lined golf carts that will no doubt be exposed to the outdoors often. The color of the spray can be custom matched to suit your golf cart.
Add flair and personalization to your golf cart while giving it a layer of protection that will keep your cart comfortable and in great shape for the time you own it. Rhino linings come with a warranty, too. You can also count on it to spray directly onto the entire bed, and resist rusting unlike drop-in style liners, which invite rust because they have no complete, direct contact with the entire bed.
How Much Does It Cost?
Each individual application professional sets his or her own price. You are assured of getting a quality product to protect your golf cart for years with a Rhino liner backed by a warranty good for as long as you own it. You never have to worry about it flaking or peeling on you.
Many users wonder if Rhino lined golf carts ever get damaged while on the course what problems may arise with getting the liner repaired. There is never a worry about having your applicator repair the lining if it ever becomes necessary.
How Long Does It Last?
Your Rhino liner is designed to be a permanent fixture to aid your enjoyment and ownership of your golf cart. You will appreciate the added layers of protection it brings to your golf cart, adding to its comfort, use and longevity. Note that it is highly unlikely that you would ever want to remove the liner.
Your Rhino liner does not make the vehicle any hotter than it otherwise would be. The liner you choose helps resist UV rays which can add to the heat many golf carts have after a long day in the outdoors. It is also capable of resisting extremely high or even low temperatures without warping or becoming cracked.
How Do I Get Rhino Lined Golf Carts?
Search the Rhino website to find an authorized liner near you. You can pick the color of the lining, and the type of lining you prefer before getting the liner installed. Customize your golf cart, and protect it for years to come with the Rhino line of spray on liners.