Getting the Most from Custom Golf Cart Paint Jobs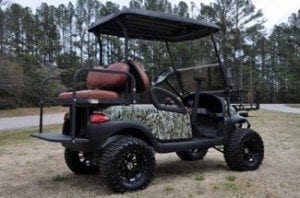 When it comes to custom golf cart paint jobs there's no shortage of professionals claiming to offer these services. The problem is that no two companies are going to be exactly the same, and just like tattoo artists you may find a wide range from the skills or specialties of one provider to the next. While there are many great reasons for getting your golf cart its own customized paint job, you also want to be sure to get top notch professionals who will deliver the best possible results to you for a price that you can actually afford.
Why look for custom golf cart paint jobs professionals?
There are multiple reasons for custom paint work. You might want to decorate your golf cart in honor of your favorite college or professional sports team.
For small businesses a custom job can help promote the brand and encourage company loyalty, while getting some positive media attention locally. Having a uniform fleet of golf carts can also help to keep everything standard and make them easy to identify.
There's also the simple idea of style. Getting custom paint work can not only help to differentiate your cart from others in communities that have heavy golf cart use, but also gives your golf cart your personality.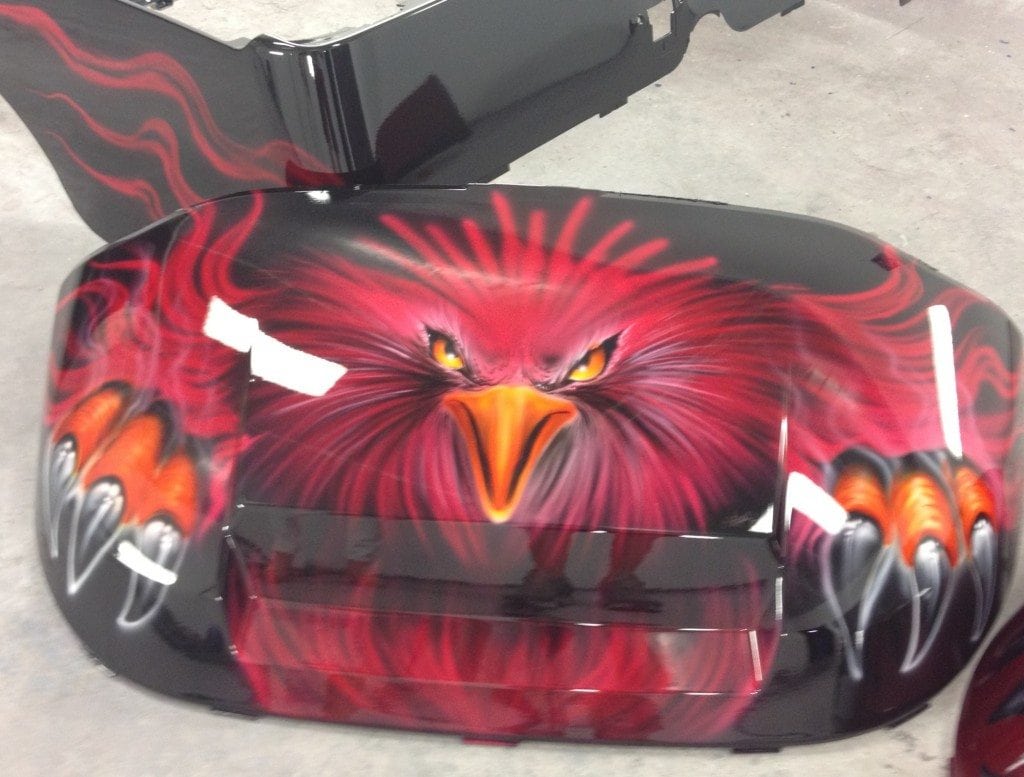 Tips for finding the right professionals
When you find yourself in an area with more than one provider it's important to take a few basic steps to make sure you get the best possible work done.
The best custom golf cart paint job providers will be able to balance three main things:
-Experience
-Price
–Photo gallery/examples of their recent work
Good custom golf cart paint jobs are very impressive and anyone doing that level of work should be more than happy to show it off. The more recent the work, the better, and the more pictures or direct examples you can see, the better. This will show you the full range of what they can do and if they can match the type of work that you are really looking for.
Some custom paint specialists will really be into only one or two types of paint jobs or work, which might be perfect or it might not be exactly what you're looking for.
Balance what they show you with the price being charged and the level of experience they can tout. The ideal provider will be able to combine all three of these.
Custom golf cart paint jobs: decals & full body work
Well done custom work won't just cover the surface, but take on every single section of a golf cart. Business logos and decals can often be added, but the full paint job should still be completed underneath, as well. This will help make sure that the work is done as one solid piece and will last the rigors and tests of time. You want specialists who will do the job right.
Follow this advice to find the best provider for custom golf cart paint jobs for you and your needs.