Husqvarna Store: Why choose us?
Custom Golf Carts Columbia
is the #1 leader for Husqvarna store sales, parts and service in beautiful Columbia, SC. We offer a wide
selection of
new Husqvarna products, parts, service and accessories to meet all our customers' needs at affordable prices. We offer all parts and servicing you may need to keep your Husqvarna store product running at top performance.
Custom Golf Carts Columbia
has a friendly, knowledgeable Husqvarna certified staff and a hassle free environment to provide our customers with an easy, convenient buying experience. Browse online at what we have to offer or call us and speak with one of our customer sales representatives.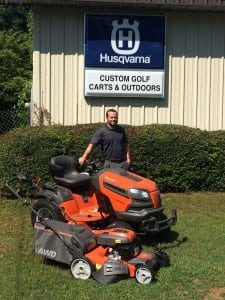 Husqvarna Store: Landscaping Package
Custom Golf Carts Columbia is the only Husqvarna store in the Midlands to offer this amazing deal! Do you want to start your own business? Did you just buy your first home and don't know where to start outside? Call Custom Golf Carts Columbia today to ask about our starter package-you won't be disappointed! Our Landscaping package includes:
Husqvarna 129L trimmer
27.5 cc, 1.07 hp, 11.49 lbs
from
$ 199.95
Manufacturer's Suggested Retail Price*
Husqvarna 130BT
29.5 cc, 360.21 cfm, 145 mph, 14.77 lbs
from
$ 239.95
Manufacturer's Suggested Retail Price*
Husqvarna Z246 Zero Turn
Briggs & Stratton, Endurance Series V-Twin, 23 hp, 46 inch
from
$ 2,699.95
Manufacturer's Suggested Retail Price*
5X10 Superior Trailer
2in Pressure treated wood floor
2in Coupler
13in Tires
2000lb Axle
A-frame
Retail $ 975.00
Call (803) 941-7523 today to reserve your package today!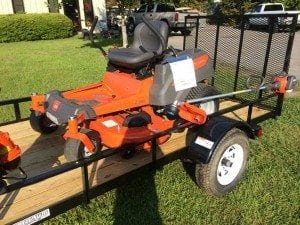 Husqvarna Store: Financing available
We know that the hard working family deserves to have a clean cut yard and great Husqvarna store products to take care of it with, which is why we have teamed up with Yard Card to offer the best interest rates around. With the privilege to offer 180 days same as cash on certain products (WAC), we can make your dream Husqvarna store product a reality.
Click
HERE
to fill out a credit application and start customizing your cart today!